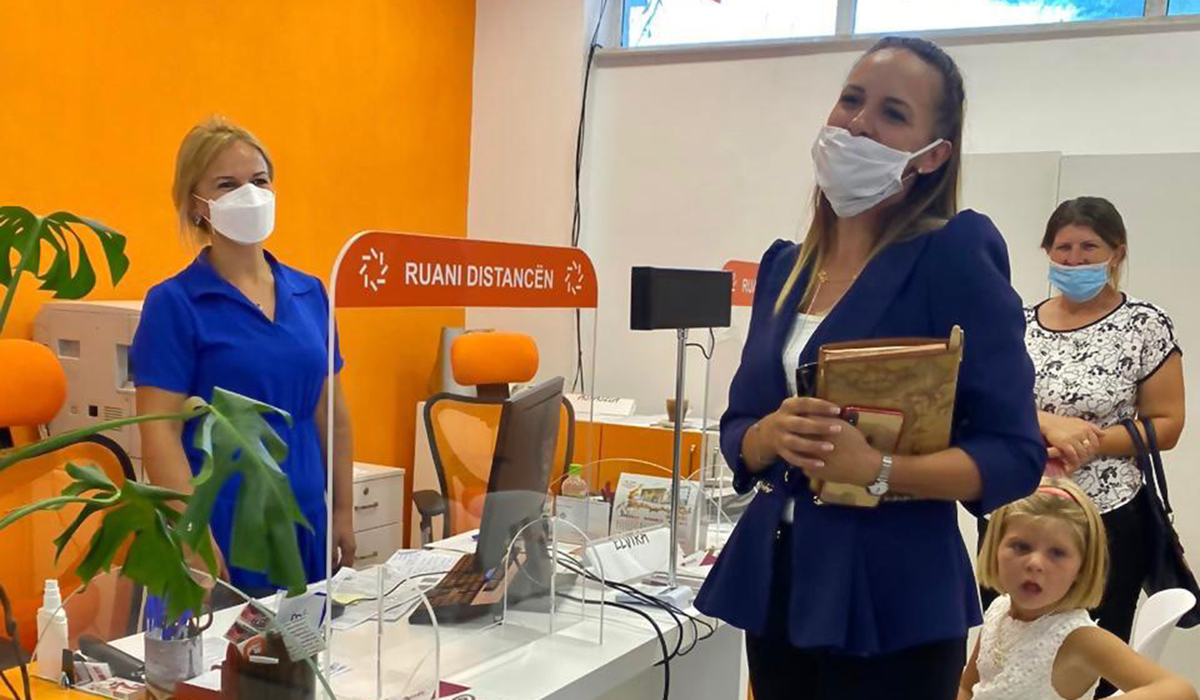 Mrs. Ledina Beqiraj, accompanied by other representatives of the General Directorate of Industrial Property continued today meetings with businesses in the city of Pogradec, within the awareness campaign that DPPI has undertaken regarding the registration of IP objects, an obligation arising from the National Strategy of Industrial Property, 2016-2020.
Of particular importance were the meetings that took place with the President of the Chamber of Commerce of the city of Pogradec, Mr. Nexhmi Tora and representatives of the National Business Center.
The tour continued with visits at the Blaceri Winery and Vita 2001Dairy Production Company
There were stops on other local businesses in the city.
During these meetings, the Director-General, Mrs. Beqiraj explained the importance of this field to all Albanian businesses and the benefits the entities have because of the registration and promotion of these rights in our country.