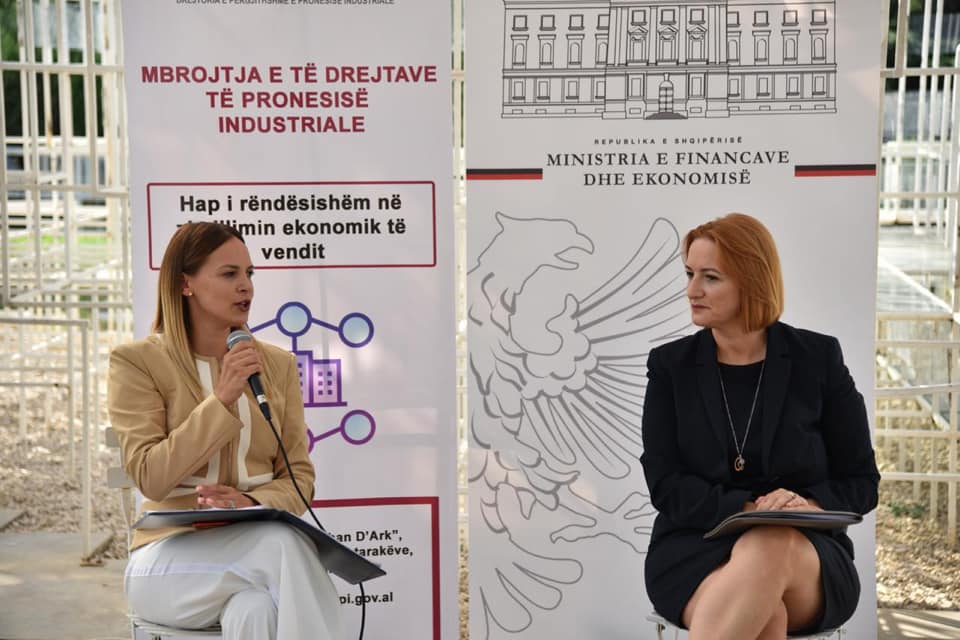 Promotion of "Made in Albania" products
The event for products "Made in Albania" was organized by the Ministry of Finance and Economy and the General Directorate of Industrial Property under the slogan "Protect industrial property rights through registration in GDIP".
The importance of promoting GDIP services was emphasized, which since July 15 have started to be offered online to all interested parties. For GDIP it is very important that the application is as simple, elementary and easily accessible to citizens as interested so as not to waste time at the counters and long queues.
Two businesses and brands registered with GDIP, Tradita Popullore - Edlira and ONUS & VIP TIE 3D shared with the guests their experience in the Albanian market, and the importance of registering industrial property rights.